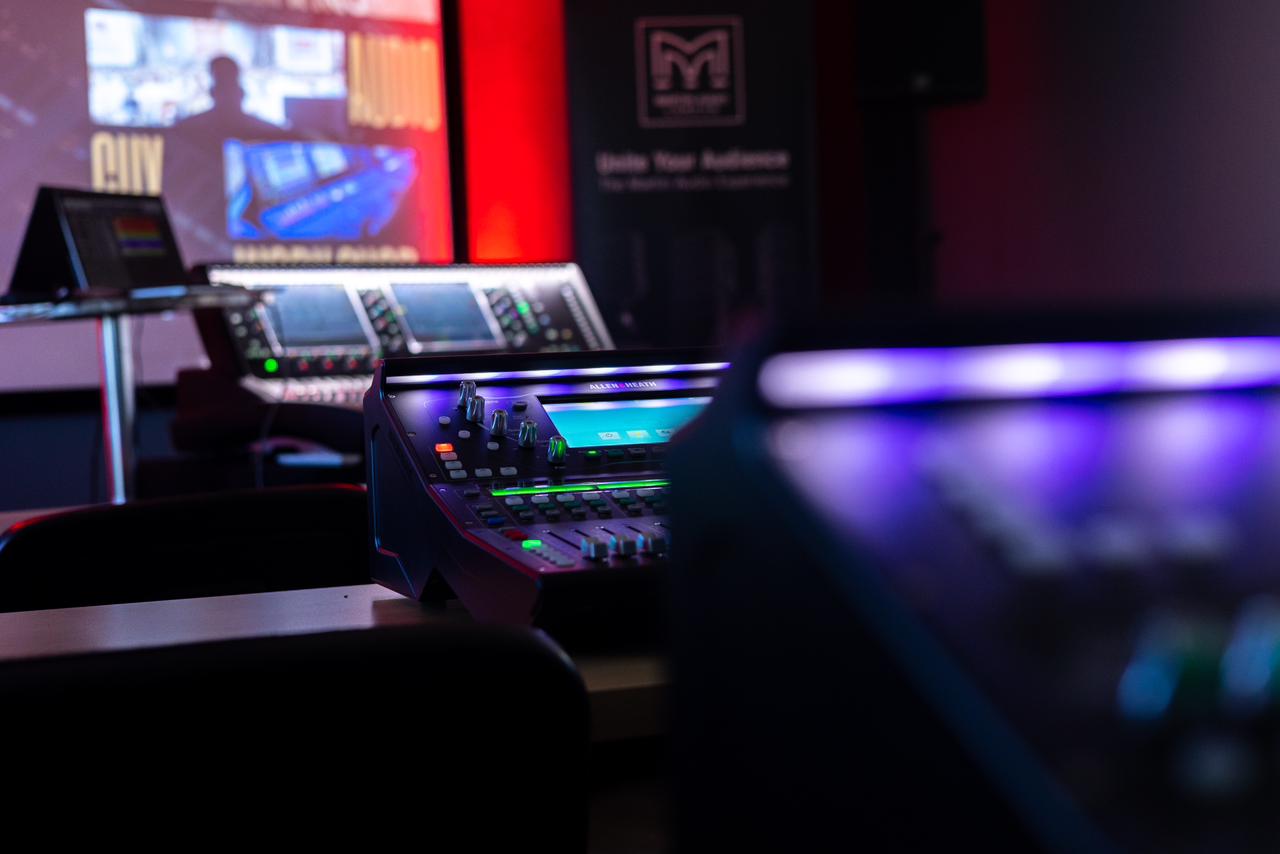 01 August 2023, Attendees arrived in numbers at our Audiosure JHB branch, where alongside our Allen & Heath product specialist, Lesedi Maponya, they found Nceba from MixedByKing who had set the tone to take them through the fundamentals of Advanced Mixing Techniques.
MixedbyKing is a creative company that specialises in Audio, Video, Lighting and Technical production solutions to a myriad of consumers. This comprises of live audio mixing, AVL Integrations and Sales. Their ethos is to create relationships through collaboration enhancing the consumer experience and bringing their vision to life. It was with this vision and mission that the collaboration between Audiosure and MixedByKing was born, both with the principle of collaboration.
MixedByKing has done extensive work with places of worship, not only offering solutions but also offering their mixing services, when the opportunity came to teach more advanced techniques, a collaboration between the two brands made perfect sense.
Audiosure and MixedByKing hosted attendees for an advanced mixing techniques workshop, the room was fitted with Allen & Heath SQ-5s and SQ-6s, the PA was all Martin Audio Blackline XP12 (2x) and XP15 (2x). With the room being run on the Allen & Heath dLive5000 and DM64. The main focus was Worship Mixing, with the attendees doing practicals on the SQs and AKG K52 closed-back headphones for the best mix possible.
"The aim is to constantly develop and become even better mixing engineers and the only way to do this is to learn from one another" said Nceba after a successful collaboration with us.
The success of the workshop has inspired more spirit of collaboration from us, we look forward to collaborating more with our partners in the future.