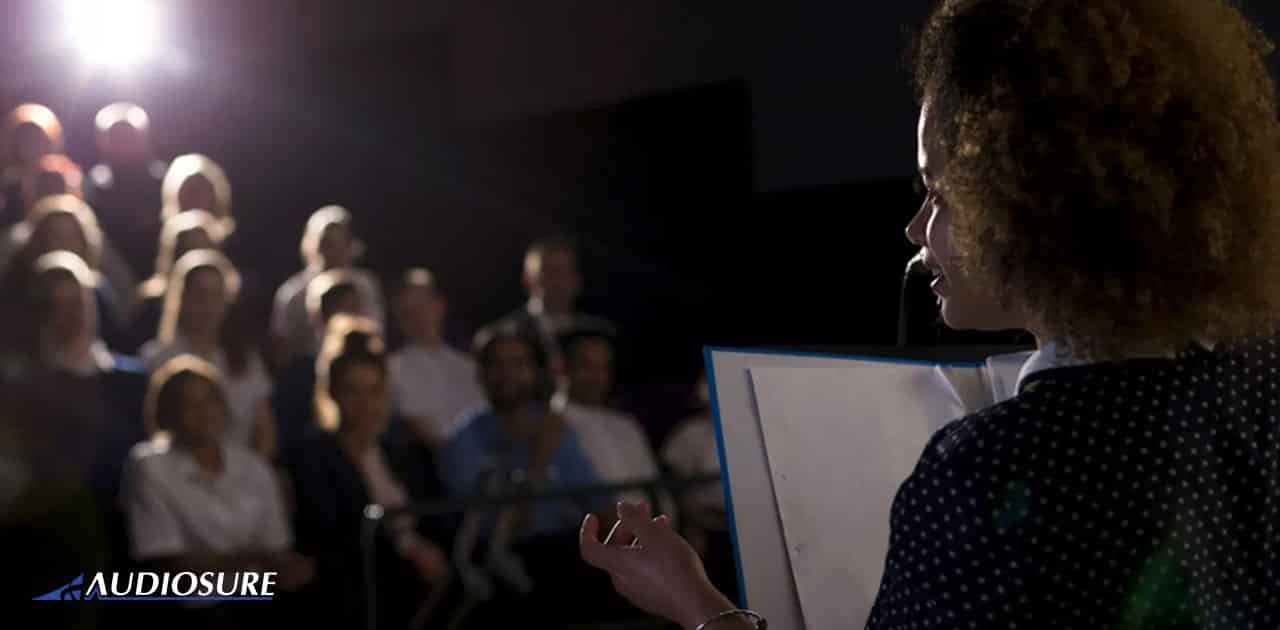 Did you know that an excellent presenter can hold the attention of an interested audience for around twenty minutes before they start to lose focus? And, unless the delivery is carefully directed and engaging, this attention span plummets to five minutes. What do you think would happen if the presenter's words were distorted by the audio system, or there was an echo in the room which made understanding and concentration difficult? Indeed, speech intelligibility is a vital contributor to coherent communication – especially within schools and other learning environments.
What is Speech Intelligibility?
By definition, speech intelligibility is a "measure of how comprehensible speech is in given conditions." It relates to the quality of speech transmission and can be dependent on a number of factors such as:
The actual speech levels
The sound levels
The frequency of the sound
Distortions
Background noise
Echoes and reverberation
The quality of the sound reproduction equipment
Psychoacoustic Effects
These factors form the basis of the Speech Intelligibility Index (SII) which quantifies the proportion of speech information that is both audible and usable for a listener. This relates in turn, to the Articulation Index (AI) which measures how much of the available information is actually absorbed. There can be no doubt that these indices are significant in any learning environment!
The Importance of Speech Intelligibility in Schools
In a school environment, it is imperative that any communication to students is clear and intelligible. However, challenges may arise during sports days, prize giving, assemblies, and plays where the quality of transmitted sound to the audience is compromised by the poor or incorrect use of audio equipment. This problem is exacerbated within bigger classrooms or lecture rooms which may result in a lack of clarity of important intercom messages and indistinct presentations. School is tough enough already without these additional burdens.
Clarity in the Classroom
How many of us have struggled through a critically important presentation, our brains scrambling in vain to piece together the disjointed or garbled message? It will come as no surprise that a study on the Effect of classroom acoustics on the speech intelligibility of students came to the following conclusion: "Acoustic parameters have a direct effect on the speech intelligibility of students. Noise contributes to a decrease in their understanding of information presented orally, which can lead to negative consequences in their education and their social integration as future professionals." (Source)
Learning in a school environment is achieved, for the most part, through listening to what the teacher or lecturer says. In their foundation years, most children learn to read phonetically which relies on a clear and accurate transmission of the complex words and syllables that make up their language. As they progress through school, the subject matter only becomes more complicated which makes speech intelligibility even more important.
The Challenges of Audio Systems
There is no denying that clear and direct speech underpins a good education and a successful event. However, setting up the right audio systems to ensure that this happens must take a number of factors into consideration.
The size and shape of the room
The acoustics of the room
The number, distribution and direction of speakers
Time delay considerations for larger or outdoor venues
Ambient noise levels
Audience size
Source style and quality
To be fair, these systems will often be operated by students and teachers who may not be familiar with complex set-up and acoustic requirements and this may result in poor audio quality and a resulting poor speech intelligibility. (Which may be why you never really knew who won at your child's gala over the weekend.)
This makes it important to ensure that the right audio systems are purchased at the outset and set up properly by professionals. Our friendly team at Audiosure are all too familiar with the unique audio and visual system challenges faced by schools.
We'd like to encourage you to call us and let us assist you in ensuring the best speech intelligibility for your students, and we'll leave you to worry about the next inter-house gala.
Contact education@audiosure.co.za or 011 790 4522 for further information