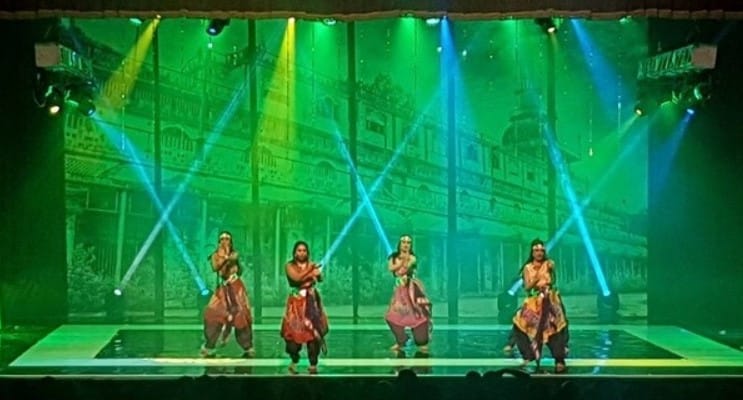 When you've been a player in the local technical production services industry for over 20 years, your tastes start to sharpen and the gear you choose reflects that. Jym Sound & Lighting is one such company.
Jym Sound & Lighting specialises in Diwali festivals, engagement parties, weddings, gala dinners, corporate events and live shows. Their services include AV solutions, videography, live web streaming, digital video recordings, equipment dry hire, engineering services, sound, lighting and staging. It is clear that their many years of accumulative experience have driven them to diversify and offer as many services for their clients as possible. Combine that with a massive arsenal of high end kit, and you have a company who delivers nothing but the best.
Recently Jym Sound & Lighting provided the technical requirements for a Priscilla Moodley concert. Owner Vishal Nana explains a bit about the show:
"The show was a devotional CD launch. The show had a live band consisting of lead guitar, bass, guitar, two keyboards, two dholak players, one tabla player and two octapad players. There were 8 singers. The first half consisted of religious devotional music and the second half was Bollywood."
Jym Sound & Lighting used Chauvet fixtures exclusively on the show along with an Avolites Mobile.
"We used ten R2 Spots, six R2 Washes and the spots gave us brilliant designs and effects. We used the washes for the colour and ten Par 64 cans for face colour from the front. Chauvet works well for us. We purchased the Chauvet fixtures because we always had the Chauvet Q Spot 575 and then upgraded to the Rogues." adds Nana.
In terms of the Avolites mobile, Nana explains that their LD, Shaniel Laloo, has always been a fan of the bigger Avolites consoles so the mobile was a logical choice. "We could afford this console and it has almost the same output," says Nana.
It's clear that the Chauvet and Avolites combination is a clear winner where reliability, affordability and consistency are key. Jym Sound & Lighting is sure to have many successful shows in the future and we at Audiosure wish them all the best with Chauvet and Avolites for years to come.
Chauvet Professional and Avolites are distributed in Southern Africa by Audiosure. Please visit www.audiosure.co.za for more information or to get in touch with the sales team.