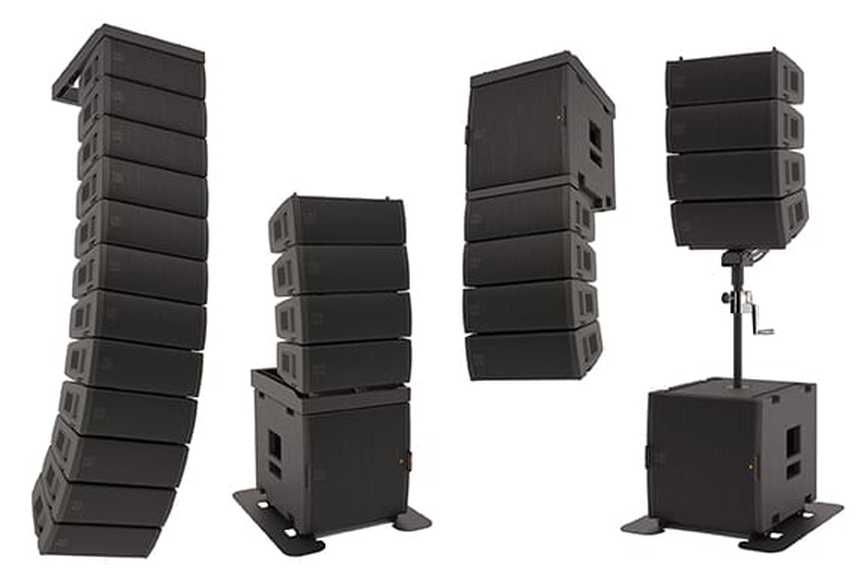 Lucidity Technical Production Services, based in Kyalami, Johannesburg, has been a major player in the local AV industry for the better part of the last two decades and shows no sign of stopping. Their supreme professionalism and unwavering ethical conduct are known far and wide throughout the corporate events market and their involvement has been instrumental to the success of many high profile events and productions across the country.
A short list of their clients includes: Discovery, the IEC General Elections from 1999 to 2016, Top Gear Live, Oracle, FNB, ABSA, Microsoft, EOH, Internatinal AIDS Society and many more.
Lucidity, headed by owner Paul Newman, is both a rental and a technical production company that is capable of handling large and small events from conception to execution. This includes technical production, audio visual, lighting, sound, staging, cameras, set and stage design and even video content design. To say they are just another rental company is a gross understatement.
For a company such as Lucidity, then, it stands to reason that only the best is tolerated so when it comes to audio equipment the same applies.
Lucidity has been the proud owners of several Martin Audio MLA mini systems for the last two years. They have played a major role in all of their productions and given the wide selection of brands on the market, we at Audiosure were interested to hear from Paul what set the brand apart from its rivals.
We caught up with Newman at his Kyalami offices to get the low-down on why he chose the Martin Audio MLA Mini and this is what he had to say.
"When I was looking for a PA, I was quite thorough in my research and we literally looked at six of the main brands that are available in South Africa," says Newman. "I believe this box (the Martin Audio MLA Mini) is the best in its class. For what we wanted this particular system ticks all the boxes. It has unparalleled clarity for voice and for music. Its scalability and versatility is what makes this box special."
Newman has a background in audio so his tastes in selecting a system are quite discerning. He was drawn to their Multicellular Loudspeaker Array technology and powerful DSP that allows very specific wave fronts to be created for specific spaces thanks to Martin Audio's BEM (Boundary Element Method) acoustic model. BEM essentially predicts the sound field of any array configuration and puts the audience first, instead of the traditional method of configuring a system based upon what exits the speaker grills.
"On this particular box there are six pre-sets which you can select without having to do any form of software calculation on a laptop," explains Newman. "I would say that there is a preset for 80% of the various venues and ballrooms etc around the country that we work in. You work out the dimensions of the room, select the corresponding pre-set, and off you go. So we certainly use the DSP and it's quite powerful. We've been able to control dispersion certainly a lot better than the previous PA we had."
For Newman the main selling point for the MLA Mini is that, despite its advanced DSP, it is a great sounding, versatile loudspeaker. He comments that he enjoys being able to combine his system into a larger system or split it up into six systems in different rooms. Furthermore, it's classy design and discrete look is also a plus for dealing with corporate events when sound systems are better heard and not seen.
"I am extremely happy with it. It has been a great investment," concludes Newman.
When asked about his relationship and experience with Audiosure Newman says, "We haven't had any major issues in terms of the MLA Mini. There were a few teething problems in the beginning but these issues were sorted out immediatley no questions asked. The service level from Audiosure has never been an issue."
Resultantly, Lucidity has purchased six full systems from Audiosure totalling 24 active array elements and six accompanying subwoofers.
"They work perfectly for us," remarks Newman. "Very rarely would we need to exceed that for the kind of shows we do. I mean, from time to time we might need to bump that up, but very rarely. What's really nice for us is that it all breaks down into single units. We would possibly be looking at getting some more in the coming future."
It's clear that Lucidity and Martin Audio have formed a lasting relationship that will last for years to come. Audiosure is proud to bring these two respected companies together and wishes Lucidity many successful events in the future with the MLA Mini.