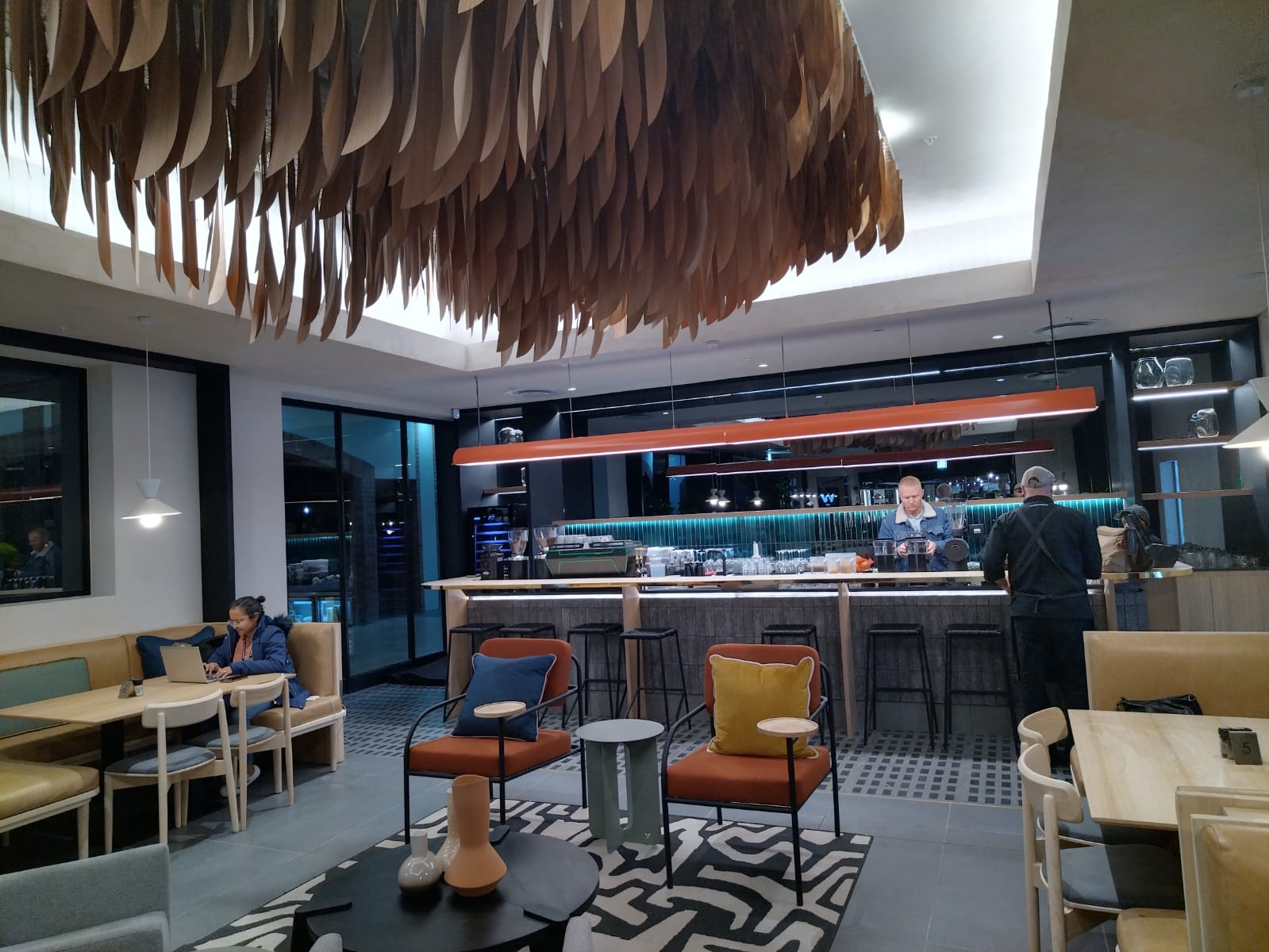 Woolworths' brand-new concept stores the W Cafes' are now being rolled out country-wide to cater to Woolies clients who would like to sit down and enjoy meals with Authentic African Organic Coffee made by their in-house Baristas or treat themselves to a slice of freshly baked cake. The W Cafés serve breakfast throughout the day using a selection of free-range products, as well as offering a Lunch menu that delivers plant-based, gluten-friendly, and carb-conscious options to their discerning clientele.
To pair with this incredible dining experience the team at Future Dimensions standardized an Audio system using DSPPA Products to set a contemporary and relaxing tone in the venue. The config allows them to add some warmth and control of the ceiling subs, and then divide the other ceiling speakers into zones – allowing them to increase and decrease volume for each area individually.
8x DSPP-DSP 5211 (10w – 6.5" Coaxial Ceiling Speaker),
2x DSPP-DSP 211 (45w – 8" Ceiling Mount Sub Woofer),
1x DSPP-MP 610U BT
Pictured is the completed installation at Waterstone Village Café.
DSPPA delivers quality audio products at an affordable price to installation projects around the world.