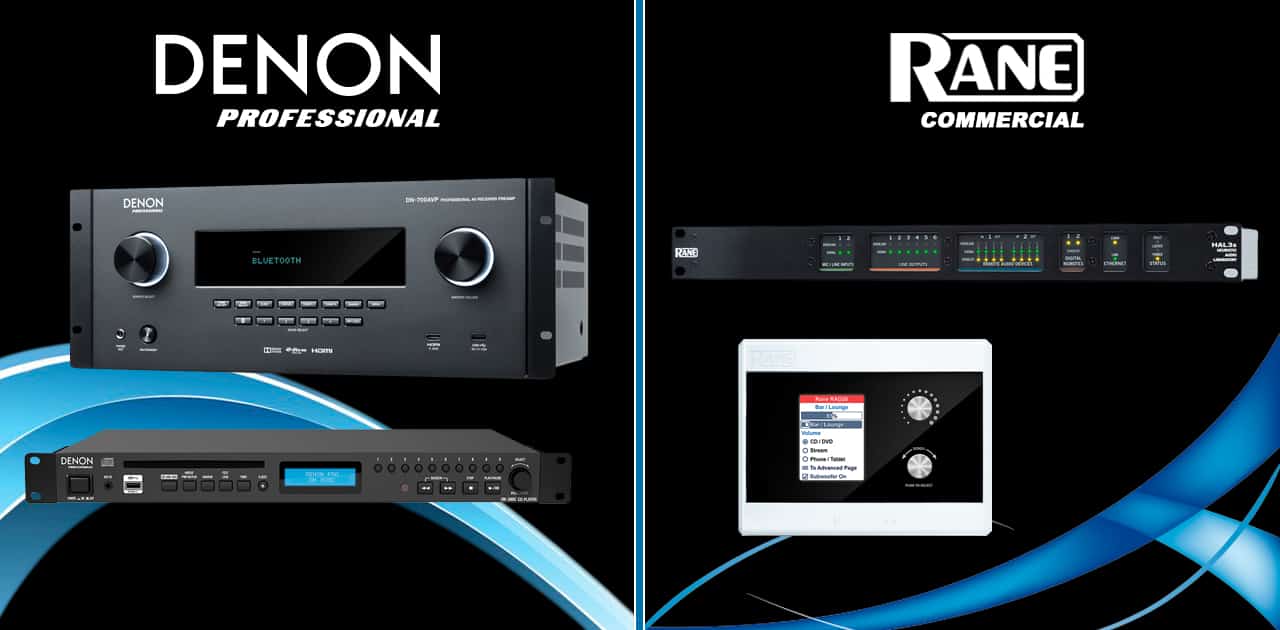 Audiosure are proud to announce that we have been appointed as the official distributor of Denon Professional and Rane Commercial in South Africa.
Denon Professional are leading manufacturers of professional grade audio/video recording and playback solutions, delivering innovative, premium products for the distribution, capture, and management of multimedia signal sources. Denon Professional is trusted by the most demanding users and system integrators around the world for their uniquely-engineered quality products and highly-innovative approach.
The product range includes: Media Players, Mixers, AM/FM/Internet Tuners, CD and Solid-State Recorders, A/V Receivers and Amplifiers and Loudspeakers.
Rane Commercial is an established innovator in problem-solving audio tools, professionally engineered with a focus on science, price/performance, not frills and hype. Designed exclusively in the United States, Rane Commercial product portfolio focuses on audio distribution, paging and networked systems featuring innovative analogue and digital audio products for each category
The product range includes: DSP Multiprocessors, Mixers, Splitters, Filters, delays and headphone amplifiers.
Audiosure are very excited to be adding these two world-class brands to our existing range of Install products.