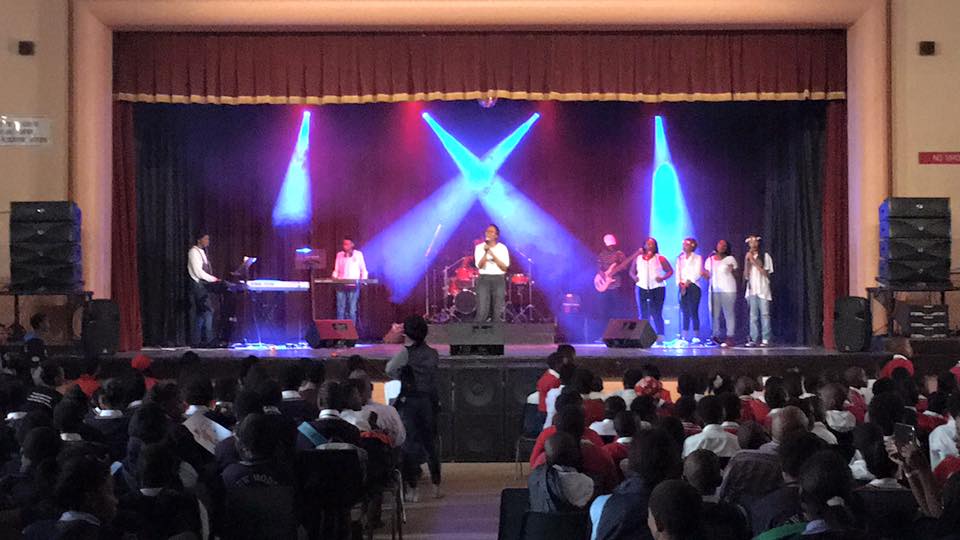 Direct Productions from Rustenburg, North West, is a hardworking, young production company that specialises in backline, staging, MCs, sound and lighting for special events. They also run a recording studio where artists and bands can lay down their tracks. To say they're busy is obviously an understatement so when they chose to take Chauvet Professional under their repertoire interests were piqued.
They recently purchased four Rogue R1 Wash and four Rogue R1 Spot fixtures and a Chauvet Net-X node.
Accordingly, Direct Productions' Albert Etsebeth and Jaco Conradie sat down with us to tell us more about why they chose Chauvet and what the brand brings to the table for them.
"We went with Chauvet because of affordability and because of what the fixture can do compared to other brands," says Conradie. "I think it's reasonably priced and it competes well."
Etsebeth and Conradie took a good look at the washes from a variety of brands available on the market and felt the Rogue R1 Washes and felt that they sat right in the middle of two of the best known brands.
"I feel for what you pay, you actually get more," remarks Etsebeth.
These fixtures are Direct Productions' first foray into the Chauvet brand and Conradie explains that so far there haven't been any issues thus far.
"We've worked with other competing brands and we feel that when you compare price, they are better fixtures and I think they compare in build quality," says Conradie.
Also purchased along with the eight fixtures was a Chauvet Net-X node. This is an Art-Net to DMX adapter with an integrated DMX splitter. This has come in extremely handy for Direct Productions and has helped them expand their system as their productions grow.
"We haven't run Art-Net yet but we're using it to split DMX. What we've seen is that when you run too many fixtures on one line the system starts to bomb out," says Etsebeth.
Given the success that Direct Productions has experienced thus far with Chauvet they conclude that they will certainly be looking into getting more Chauvet fixtures in the future.
"We'll definitely buy more Chauvet again," says Conradie.
Audiosure would like to congratulate Direct Productions on their purchase and we wish them many successful shows in the future!