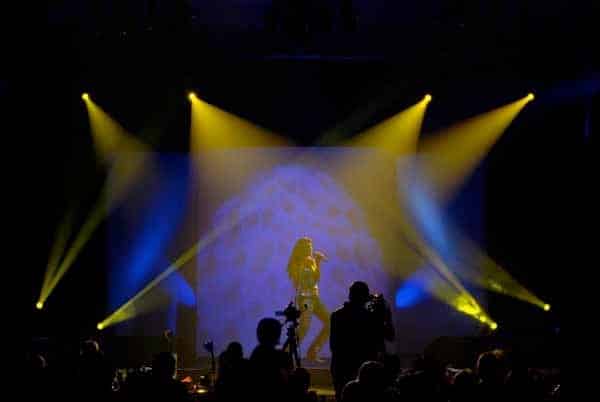 In yet another instance where Chauvet proved their worth as a competitive brand, prominent local rental company DNG Sound and Audio Visual has taken delivery of 12 Chauvet Rogue R2 washes, courtesy of Audiosure.
Based at Gallagher Estate in Midrand, DNG's core market is high-end corporate audio visual and staging with the ability to handle other events such as road shows and high profile jobs all throughout Southern Africa. Their many years of experience and resulting discernment has made their choice in gear very specific to meet the needs of their clients and to provide the performance and reliability they are accustomed to. For this reason Audiosure is honoured that DNG has chosen Chauvet.
DNG is driven in no small part by managing director Neale Harvey and he took some time out of his busy schedule to talk to us about Chauvet and what drew him to the brand.
"The appeal was the price point for what, quite often, is a relatively basic functionality," says Harvey. "We've obviously got an inventory of other products that we're happy with but they can't compete on price at the moment."
In terms of performance, Harvey adds that his experience thus far from Chauvet and specifically the R2 washes has been very positive, given they are his first foray into the brand.
"What we've been able to see in the warehouse when we've shot them up one unit against the next is that they perform way better than the price suggest they should. So when we've shot them up against some of our other competitive products we've been very, very happy with the outcome. We feel they're very good value for money."
The need for additional wash lights was borne out of calls from their Cape Town office to supplement their existing inventory to keep up with client demand. However, given the quantity needed and the capital investment required when scouting other brands, Harvey felt that it wasn't financially feasible…
…until he came across Chauvet.
The Rogue R2's exceptional performance and value for money enabled the numbers to crunch in such a way that it made business sense and backed by Audiosure's excellent track record for support and service, the purchase just made sense.
"Audiosure has been around for a long time and we feel they should be able to give us the backup and support we're looking for," concludes Harvey.
Audiosure wishes DNG many years of successful events with the Rogue R2 washes and would like to wholeheartedly welcome them as the newest member of the Chauvet family!