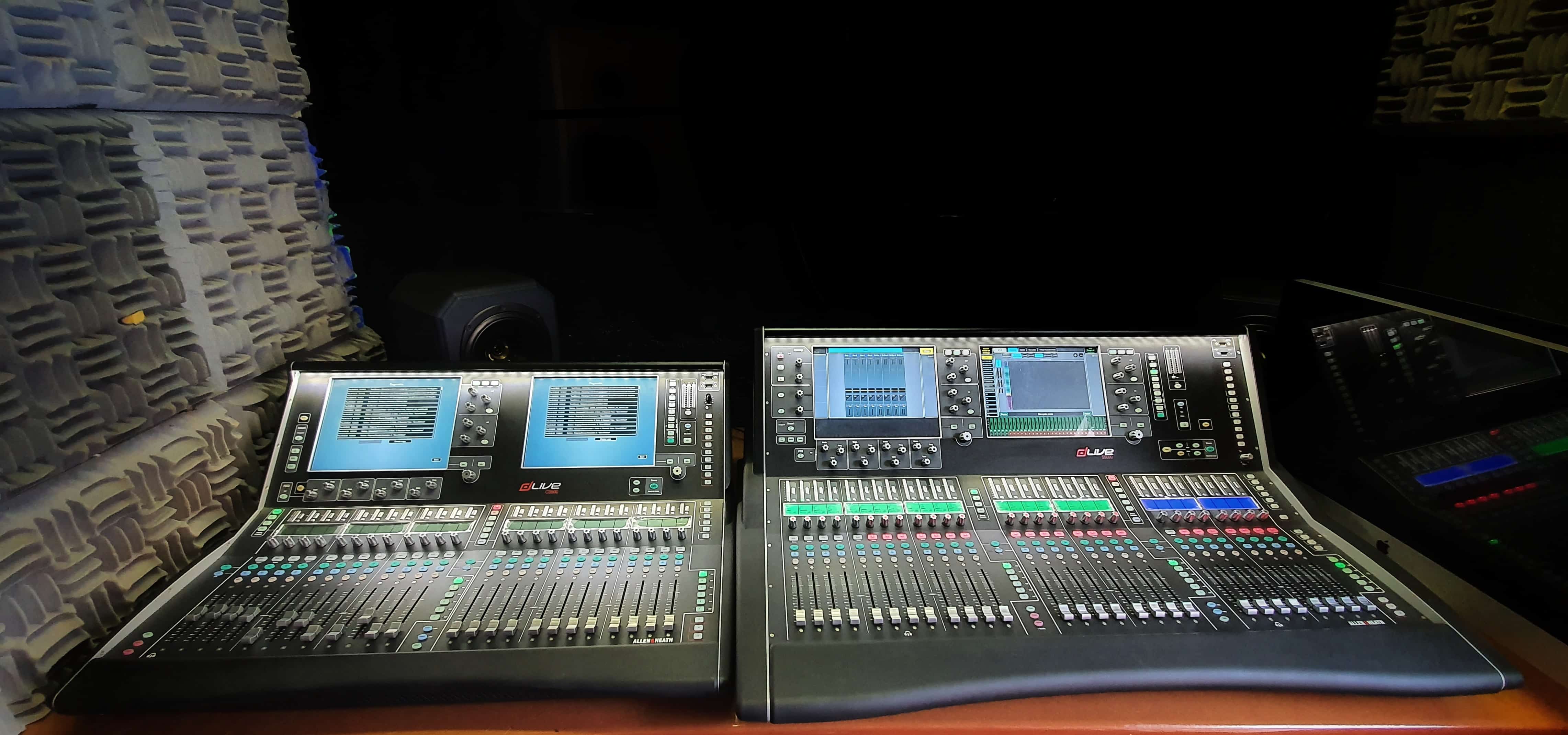 Red Pepper Productions were named as the lead production company when kykNET's new 24/7 reality TV show Kwarantyn was announced in June 2020. The show features two South African families competing for the public's vote and the chance to win R250 000. Each family are staying in two separate houses, 150m apart from each other, with over 100 microphones installed between both. Each microphone would be live 24 hours per day, with the feed being controlled by a number of sound engineers in a dedicated control room. Audiosure were approached by the Red Pepper team for a solution to their audio needs.
"This is a very big setup for a TV production, but fortunately the power of the Allen & Heath dLive system makes everything possible for the customer," says Allen & Heath Product Specialist, Marc Paynter. "When I first spoke to the Red Pepper team, they made it clear that they needed a strong and reliable solution for this production. I immediately recommended dLive as it ticked every single box."
In the Kwarantyn production control room, the S5000 and C3500 are working in tandem. Both are connected through a DM64 and CDM48, which are positioned in each house. Two fibreACE I/O cards make the connection between the S5000 and DM64 seamless over a 150m range. The C3500 houses a DANTE I/O card for multitrack recording purposes and there are also two gigaACE I/O modules in both the CDM64 and the S5000. A DX168 is connected to the DM64 to allow for the contestants to plug in microphones and speakers in for their various performances in the shared common area.
Audiosure also had custom touring grade flight cases made for this entire system, allowing the systems to easily be used in any environment. Red Pepper are said to be splitting up both systems after this particular production, for use in both their Cape Town and Johannesburg offices. "It's great to see both dLive systems coming together to create one simple working solution for the production company. I'm happy that we, together with Allen & Heath, were able to attend to Red Pepper's needs and contribute to this TV production."
Audiosure Director, Greg Payne, said that it was encouraging to see Red Pepper invest in this large dLive system during these very trying times when the industry is struggling as a result of this pandemic. "We are humbled that they chose dLive as their system of choice to run the reality TV show Kwarantyn on DSTV. We would like to thank Red Pepper for their support and wish them well with their new dLive system."