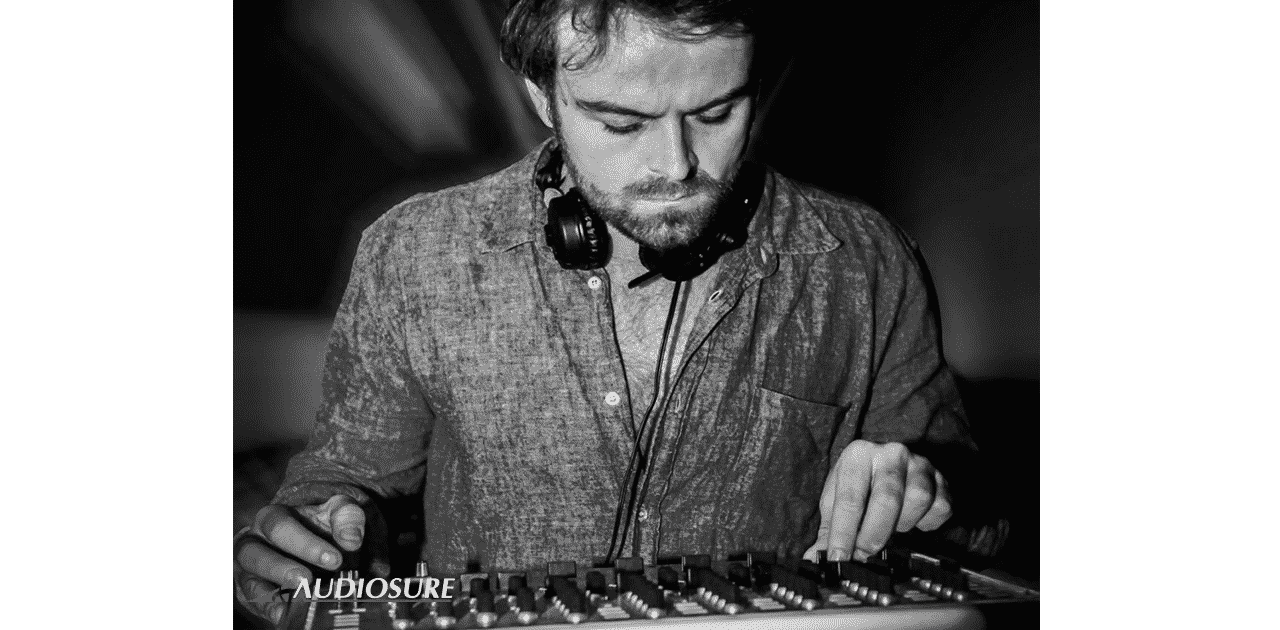 Say the name Ryan Murgatroyd, and fans of African house music all over the world start hearing the addictive beats of his smooth, compelling dance tracks in their heads. This homegrown music producer injects his unmistakably South African music influences into every track he creates – and the world is loving it! From the day his first internationally lauded single "Funk Country" caught the attention of BBC Radio 1 DJ Pete Tong back in 2007, to his latest solo project, Ryan has amassed a huge following of house devotees who can't get enough of his distinctive sound, whether as a part of Crazy White Boy or in his own guise.
This is why Audiosure is thrilled to announce their recent Akai Professional endorsement of Ryan Murgatroyd. This endorsement entails supplying him with a selection of Akai Professional's latest equipment to use at both his live performances, and his studio sessions.
"Ryan will be touring with the MPC Live, Advance61 and APC40mk2, and using kit such as the MIDImix and EIEPro in studio," said Dave Skinz, Audiosure's Brand Manager for Akai Professional.
Akai Professional is an Audiosure brand and one that Ryan has actually used for a number of years.
"I'm incredibly stoked that I'll be representing Akai Professional as one of their endorsed artists for the next 12 months," he says. "Their gear has been an integral part of my shows from the beginning, but now we're taking it to a whole other level, as they have generously kitted out my entire stage show with all their latest toys. I have every intention of putting them to good use. There simply are no better tools for what I do."
Sounds Like Obsession
Ryan actually has more than just a history with the Akai Professional brand. He is a self-confessed Akai Professional addict! So much so, in fact, that he even put together a series of videos about the MPC, called, "I'm just a bit obsessed with the Akai MPC live." This incredible piece of equipment is a full studio in a box aimed at helping musicians compose completely developed tracks and/or beats. It has an amazing array of features, including sample banks, effects, wireless connectivity and sequencing to name just a few. Ryan and his team put the powerhouse music-making machine through its paces, and then released his video to show others just what it's capable of.
"After many, many late nights spent figuring out the Akai MPC live, I have decided to [release a video to] show you guys what I've learned, along with some tips and tricks that you can apply to tame this beast of a machine," he said at the time.
Proudly South African
Although Ryan enjoys huge success around the world, and particularly in the States and Europe, his sound remains unmistakably African. In his own unique way, he manages to seamlessly blend modern house music with the characteristic beats of his home country. And everyone loves it! Bantwana's Piano, for example, was featured as Damian Lazarus' closing track at Burning Man, a US cultural and music festival.
Forming a relationship with Get Physical Music and a consistent flow of releases on their label, Ryan Murgatroyd assisted and featured on the first ever 'Africa Gets Physical'- now an annual compilation series. He plays pivotal role as part of Bantwanas and is one half of Crazy White Boy, playing alongside South African DJ and producer, Kostakis. Ryan continues to draw worldwide attention, gaining exposure with his full live performances through the likes of Boiler Room, Watergate and Hi Ibiza. Ryan has garnered huge support from key tastemaker artists such as Damian Lazarus, Lee Burridge, Solomun, and even fellow South African export, Black Coffee. With past, present and future remix projects with the likes of Lane 8, John Monkman, Jonas Rathsman, Super Flu and others, he is now quietly building a library of works to unleash in the near future.
Ryan has 30 live dates scheduled in South Africa between September 2018 and June 2019, and it is these live sets that are really starting to set Ryan apart from other music producers. When asked why he thought this is, Ryan said, "Well if you come to a Murgatroyd show, you won't hear a single "bleep", "blop", "doef" or "oets" that I didn't make from absolute scratch. I think the sonic signature of the set is really defined in such a way that I don't use even a single sound that someone else made."