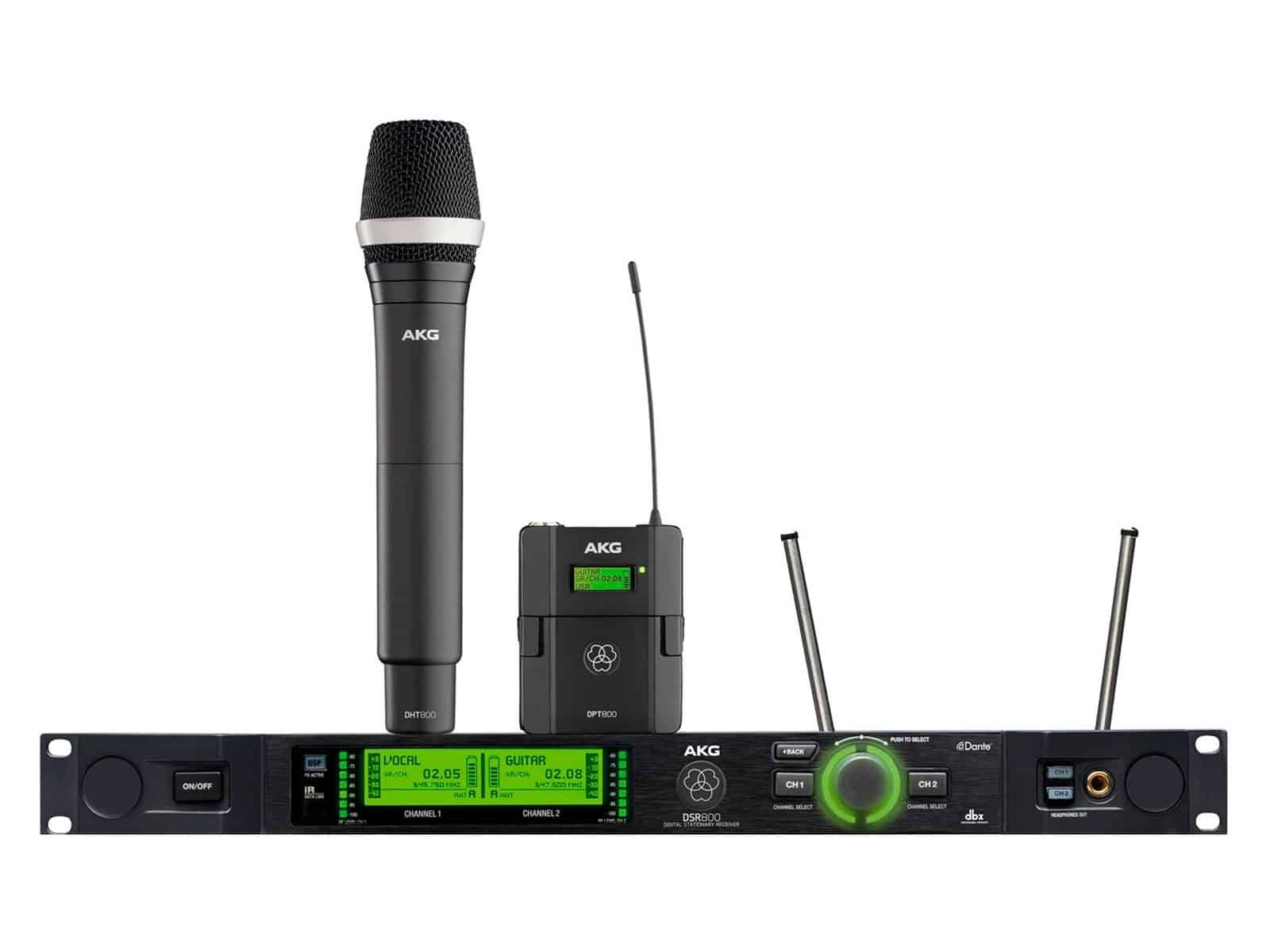 Visual Audio is a Johannesburg –based technical solutions company launched in 2007 that specialises in audio visual services for conferences, product launches, promotional events and concerts. They recently were contracted to supply the technical elements for the Fantasy of Light – The Secret Castle Pantomime show at Waterfall Park adjacent to the Mall of Africa from 25 November to 24 December 2016. The show is held daily from 8pm and runs for 70min to a capacity of 3000.
The Fantasy of Light features a range of entertainment including extraordinary lights and visual effects, Christmas decorations, music and a stage production for the entire family. Of course, any stage production featuring music and singing requires microphones and that's where Visual Audio comes in.
They recently purchased 20 channels of AKG DMS800 as the core of their wireless microphone system so we caught up with them at the Fantasy of Light to find out more.
Currently eighteen channels are being used in the system and being monitored and managed via the AKG Audio Architect system while the last two backup channels are being monitored manually. Audio Architect features automatic frequency coordination, setup and monitoring of multichannel wireless systems and graphical visualisation of the radio environment.
Visual Audio audio owner Staal Van Der Bergh thus far is very pleased with the performance of the DMS800 system.
"The sound has been crystal clear with no dropouts, interference or noise, which is fantastic. It's like having a cable," remarks Van Der Bergh. "AKG is a great make and for the affordability they are on par with competing brands with similar features. I had instances with other brands where there was a lot more dropout and interference and the DMS800 system solves that."
In dealing with Audiosure and their support, Visual Audio microphone technician Morne Boshoff says, "Gareth's support has been excellent. If I phone him, he immediately helps. He has also explained to me over the phone how to tackle problems and everything has been sharp."
AKG is distributed in Southern Africa by Audiosure. Please visit www.audiosure.co.za for more information or to get in touch with the sales team.